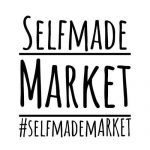 Next date: May 9, 2021 - 9:00 am and Sunday, 23 May 2021 | 09:00 AM to 01:00 PM
The Self-Made Market is a place of connection, growth and showcasing local talent. We love to support small businesses and give them the opportunity to showcase their products and creativity to the wider public – for a minimal outlay.
North East Victoria is full of makers and this market brings them together, giving an opportunity to sell their creations directly to their customers. The outdoor market captures a true community atmosphere, at Apex Park in Wangaratta. Featuring music, food and beautiful wares, the Self-Made Market is one you'll keep coming back to.
When
May 9, 2021 - 9:00 am
Junction Square, 34 Elgin Blvd, Wodonga VIC 3690 View Map
Come and celebrate Mum this Mothers Day!
We will have a huge range of handmade items, where you can come and find something unique and special, or let mum find herself something she loves – all while supporting local businesses!
We will have an awesome range of potential gifts from local artisans, creators and designers, all handmade with love!
With yummy food and fabulous local music talent – what a fabulous morning for spoiling mum! We look forward to seeing you on Mothers Day!
Sunday, 23 May 2021 | 09:00 AM - 01:00 PM
Apex Park, Clement Street, Wangaratta, VIC 3677 View Map
Due to increased demand, we are back in Wangaratta for our very last market of the season!
We are looking forward to this market being one of our biggest and best, and are so excited to have Apex Park in Wangaratta host us once again!
We will have handmade goods galore, as well as yummy food, amazing music, and FREE family entertainment!
Come and join us for a Sunday full of fun!
Cost -Free
Contact
hello@ultimateeventsaus.com.au
Self made Market