wangaratta Carevan Inc. are the grateful recipients of a grant from Into Our Hands Foundation along with Garry Nash & Co.
This grant has enabled Wangaratta Carevan Inc. to purchase further cooking equipment and is being used to purchase much needed food for our Cook-Up's for service.
Garry Nash & Co are long term sponsors of the Wangaratta Carevan Inc. and Wangaratta Community. Tirelessly they work to support us in this beautiful North East Victoria district.
Wangaratta Carevan Inc. if not for profit or government funded, donations such as this grant help us serve the community.
A huge thank you to the Team's of Garry Nash & Co, also Into Our Hands Foundation.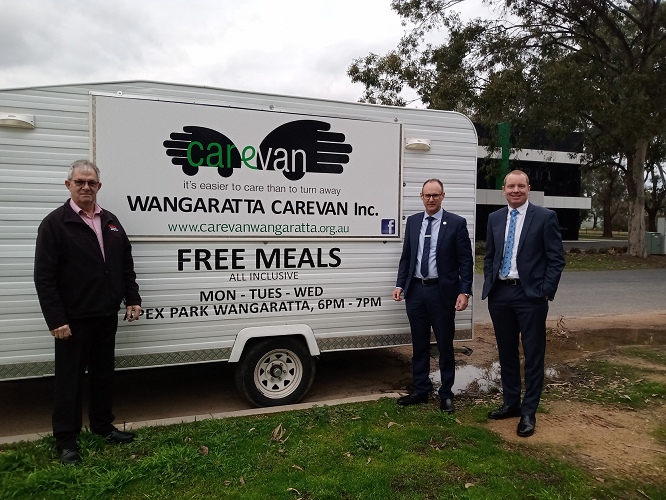 (L-R) John Houghton - President Wangaratta Carevan Inc.; Mike Noble - Garry Nash & Co; Cameron Meggs - Garry Nash & Co