Just picked up about 1000 Chicken Nuggets from Your Everyday Gourmet in Wangaratta
https://youreverydaygourmet.aceorder.com.au/
Dan Wallace has again showed his kindness and community commitment with a kind donation of food to Wangaratta Carevan Inc.
Dan and his team continuously support our community in many generous giving ways and it's a pleasure to give Dan's business a well deserving shout out.
The staff are friendly, helpful and knowledgeable. While there Daniel served a man who had special needs, and took the time to go through with him the cooking process to obtain the yummiest and best results for the meat he brought. It was a heartwarming moment to see someone serving a customer with such attention to their needs.
The shop this morning was buzzing with people continuously streaming through. What Dan offers is SO worth shopping there.
If you have never been to Your Everyday Gourmet - make it a mission to go and have your senses hightened.
ENJOY and Thank you again Dan and the wonderful team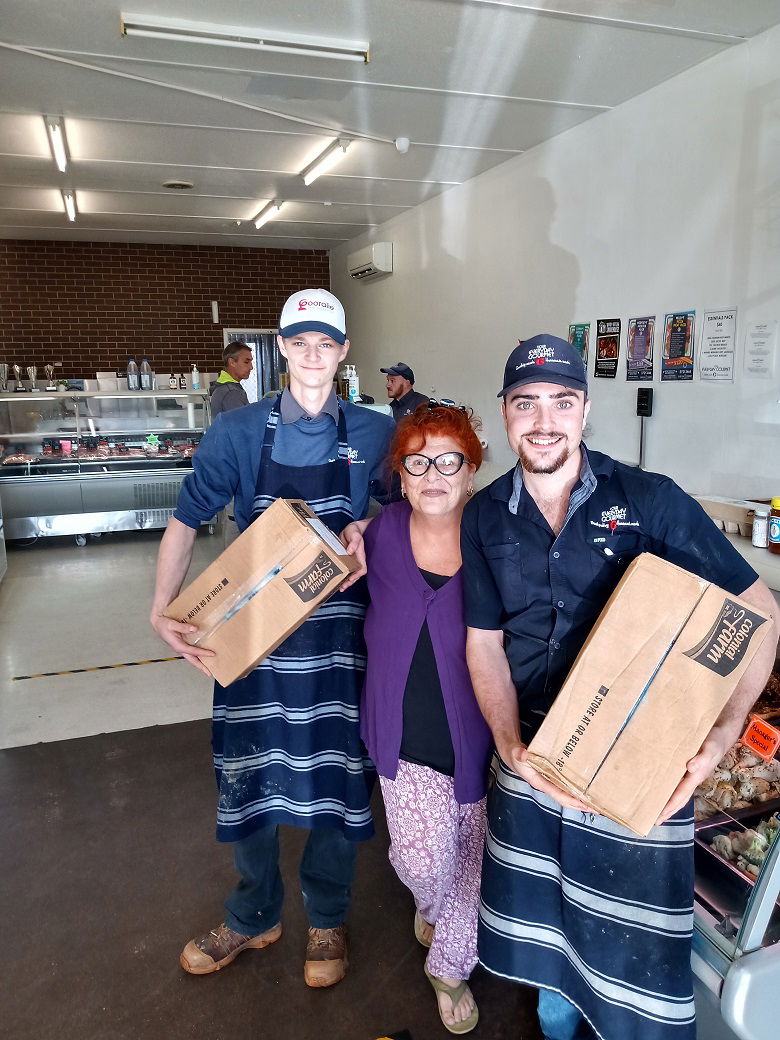 Blake, Trudy (Wangaratta Carevan Secretary; Marketing & Media Coordinator), and Daniel